New York State Comptroller Tom DiNapoli just released his report on New York State's finances, including a review of the budget passed this March. We read it, identifying the five most important things, so you don't have to.
1) The Comptroller is the state's financial referee
While the Executive and Legislative branch might paint rosier or cloudier pictures of the state's fiscal health as part of their political messaging, the Comptroller is required by law to use generally accepted accounting practices. With the caveat that referees can make poor decisions, as anyone who watched the Colombia–England match can tell you, the Comptroller's report is the one to trust above the rest.
2) 5 is greater than 2
The Executive's budget department has played shell games to support a narrative that the state's operating budget increases spending by just 2 percent and fulfills the Governor's self-imposed spending cap. When the Comptroller clears the shells from the table (revealing operating spending that's been moved "off-book"), the actual year-to-year spending increase is greater than 5 percent, or twice the rate of inflation.
3) Spending is not sustainable
With future spending gaps greater than $17 billion, Albany will either need to raise taxes or make severe cuts to balance its future budgets. But hey, at least we have good credit and healthy savings, right?
4) Our credit cards are maxed out
As estimated by the Executive's budget department, the state will have less than $50 million available to borrow within three years. That's not nearly enough money to handle the state's infrastructure needs, even after the Executive has cut its planned borrowing by several billion dollars over the last few years. That's really bad. Using neutral numbers from IHS Markit, the Comptroller's report shows that it might be much, much worse—with New York falling below $50 million as early as next March's budget, and overdrawn by $500 million two years from now.
5) Savings? What savings?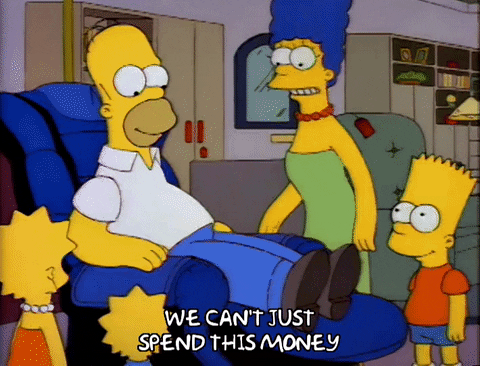 New York had something of a windfall these past few months connected to new revenues from changes to federal taxes, ending last year with an excess of $9 billion in surplus money. Within three years, most of that money will be gone—already earmarked for future spending, without safeguarding the state's volatile revenue sources (income tax, sales tax, federal subsidies). More than ten years into recovery from the Great Recession, New York State is banking on continued growth with no plan for a rainy day.